A soil resistivity meter is designed to test or measure
the electrical resistivity response for various depths of penetration. A soil resistivity instrument is often called an electrical resistivity meter or an earth resistance meter and can be rented for projects ranging from a few days to months. The resistivity meters are sized by their power rating, which determines if the equipment or instrument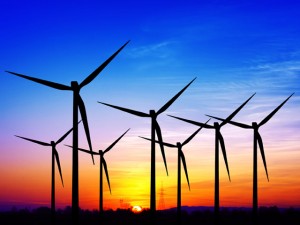 can inject enough electrical current to geophysically investigate to the desired depths. In lower resistivity soils, low powered soil resistivity meters are capable of providing 10's of milliamps while larger battery operated soil or earth resistivity meters are capable of providing 1000's of milliamps of power, using 12 V deep cycle batteries or car batteries. The larger more sophisticated multi-electrode resistivity meters utilizing 84 or 112 probes are often programmed to automatically acquire 1000's of soil resistivity measurements. Windmill generators are often grouped together, creating a windmill farm. These windmill farms can spread out over miles and require 100's of soil resistivity measurements. Electrical engineers use the soil resistivity measurements to create a more energy efficient and safer design. The smaller soil resistivity instruments are intended for a few measurements with 2, 3, or 4 pins.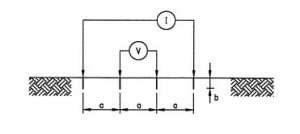 Common arrays for all types of soil resistivity testing methods
include Wenner, Schlumberger, and Dipole Dipole. There are many other geometries available. The geometry of the array, somewhat, controls how current flows and electrical potentials are measured. The path of the actual current flow can be a complex path that is dependent on subsurface materials and, sometimes, cultural interference. Cultural interference (e.g. metal, leakage from power lines, or unexpected pore fluids) can complicate the interpretation of the soil resistivity results.
Electrical engineers at power plants, substations, and terminals
may use a different set of techniques then geophysicists use to characterize the local geology. Clearly a large power plant requires far more soil resistivity values to design a facility than a small manufacturing plant. Characterizing the geology and associated subsurface conditions is a second application that soil or earth resistivity meters are used. In geophysical investigations, the earth resistivity meter can be used to assess pore fluid resistivities and the electrical resistivity of various rocks or bedrock units. Characterizing geologic conditions at depth can be challenging with smaller earth resistivity meters that do not have memory.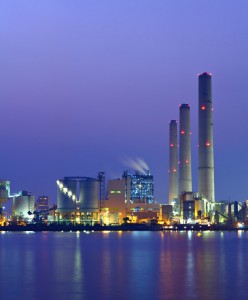 As seen at the top of the page, there is a page on electrical engineering applications and a page dedicated towards geology and geophysics.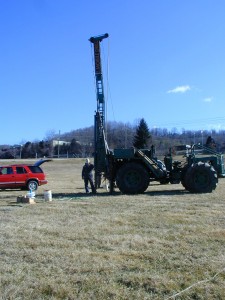 For more information send us an email.